Below are photos taken yesterday (April 17, 2017) in Zion National Park as part of our Grand Circle Experience Tour.
Click on a photo to see a larger version.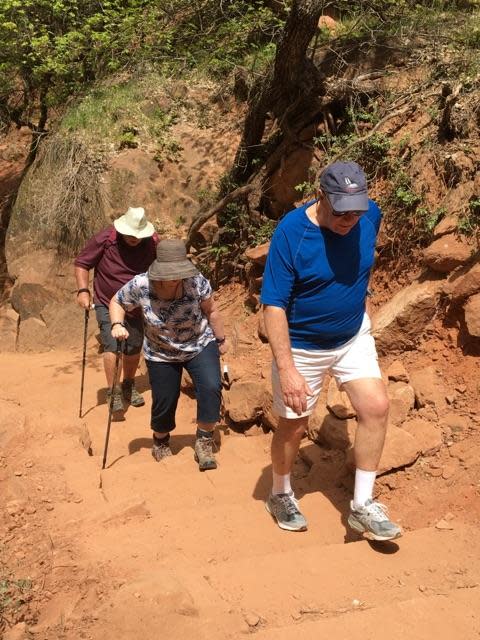 Steve W parcipated in our Mighty 5 Tour beginning in Salt Lake City on April 10, 2017. He offered this feedback after the tour:
Reservation Experience: Excellent
Pre-Trip Materials: Excellent
Guide Service: Excellent
Comments: Dennis was outstanding. I'd go anywhere with Dennis, confident that I would be well lead.
Trip Experience: Excellent
Comments: Cup holders in the vans...that's all you need!
Would you choose us for a future trip?: Yes
Total Score: 100.00%