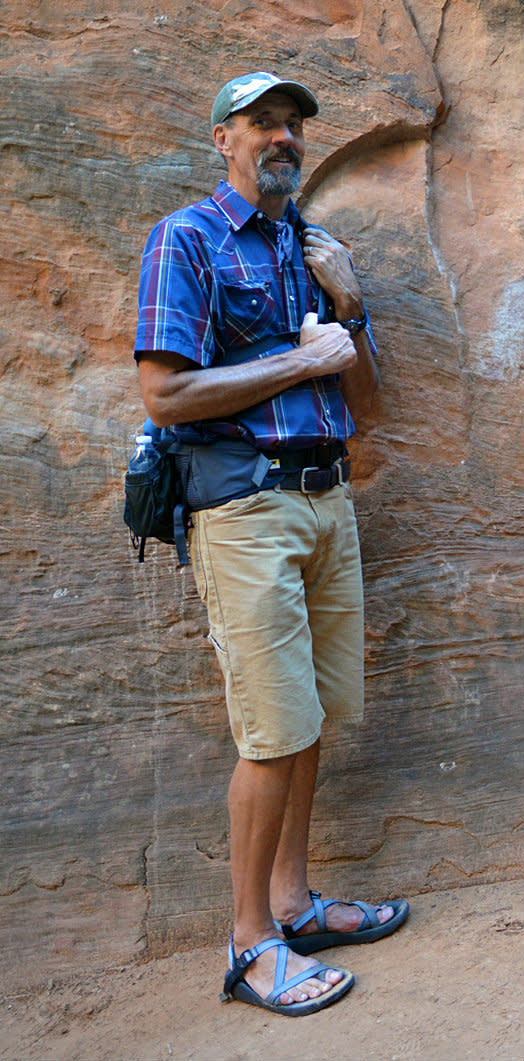 Born in the heart of Texas, I've been enjoying life in the core of the Desert Southwest since my early teens when my folks packed up the wagon and moved to Durango, Colorado. Since then, I've had addresses in Colorado, Arizona, Nevada and Utah but I've never once thought of living anywhere else. Well, there was that little stint in West Texas but that's another story...
 
Admittedly a desert rat, I currently reside at approximately 9 o'clock on the perimeter of the Grand Circle, having chosen this area as the ultimate desert base camp. Be it Mojave, Sonoran, Chihuahuan, Great Basin or the Plateaus of the Grand Staircase and Four Corners regions, I never met a desert I didn't like. I believe nature (and especially the desert) has something to say to us all, if we're ready to hear it.
"Well that's great and all but what kind of a guide are you"?

Maybe a little different. I'll be the first to admit that I don't know everything about anything. I'm very content to know just a little about a lot of stuff. I have an appreciation for geology, biology, history and the like in as much as they contribute to my relationship (love affair) with the desert, but you won't hear me calling anything by its scientific name. Honestly, I'd rather romanticize than categorize. While sharing my unique perspective, I reserve the right to speculate about anything.
 
But be advised, I will invite you to step out of your comfort zone and hike a little further, see and feel a bit more, to put yourself out there and see what the Southwest has in store for you. Let's explore it together.