Chris Vander Wilt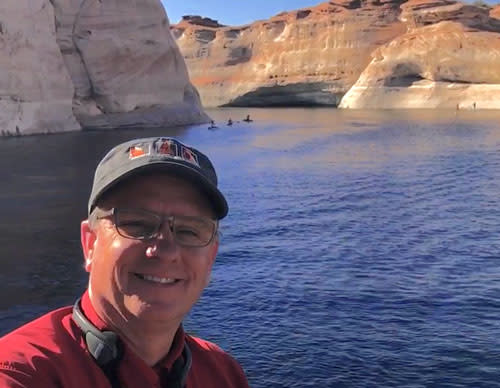 As the 2002 Winter Games came to life in Salt Lake City, Chris began his career in the travel & tourism industry working winters as a driver/guide for the largest transportation company in the state of Utah with exclusive service to 10 Wasatch Mountain ski resorts. By 2004 Chris spent a season serving as the lead dispatch coordinator. Chris planned a daily average of 175 trips to move approximately 1,400 people, from 50+ locations-hourly, between Park City, Utah and Salt Lake City International Airport.
An exclusive SUV Driver in 2005, Chris quickly earned the respect of VIP Guests including Kristi Yamaguchi, Paul Mitchell, an even the band Styx. Successfully completing 400+ transfers annually (2002-2015), this unique opportunity continues to give Chris the background and scope necessary to create a truly specialized customer experience.
The summer's of 2011 until present have seen Chis Guide/Drive and Tour Direct many custom tours in the western United States. From Mt. Rushmore to the California Coast, Glacier National Park to the annual Balloon Fiesta in New Mexico. The 'Crossroads of the West' come to life as Chris allows each tour to unfold a kaleidoscope of history, culture and local lore.
Chris resides a mere 20 minutes from Sundance, Utah, birthplace of film festival of the same name. Chris is now working year round in the travel & tourism industry. Chis is a respected member and President of the Utah Tour Guide Association.